An adult dance training and performance program from Burlington - Stoney Creek!
The Havens Heels Company program is a 12-week commitment program. When you register, you are registering for 1x per week for 12 weeks. Each class is 2 hours & is mandatory for those registered for the full 12 week session.  In the first hour, dancers learn skills, drills & a new fun piece of choreography each week. The second hour is dedicated to Show Choreography. This means that you have to remember this choreography every week, as it will be performed at our year end show at the Zoetic Theatre.
Open to anyone who wants to dance – All levels, all experiences and all bodies have space & a place here.
Please Note: The first hour is also open to dancers that are not registered for the full program. If you are looking to drop in here & there for some fun choreography, please join us in the first hour*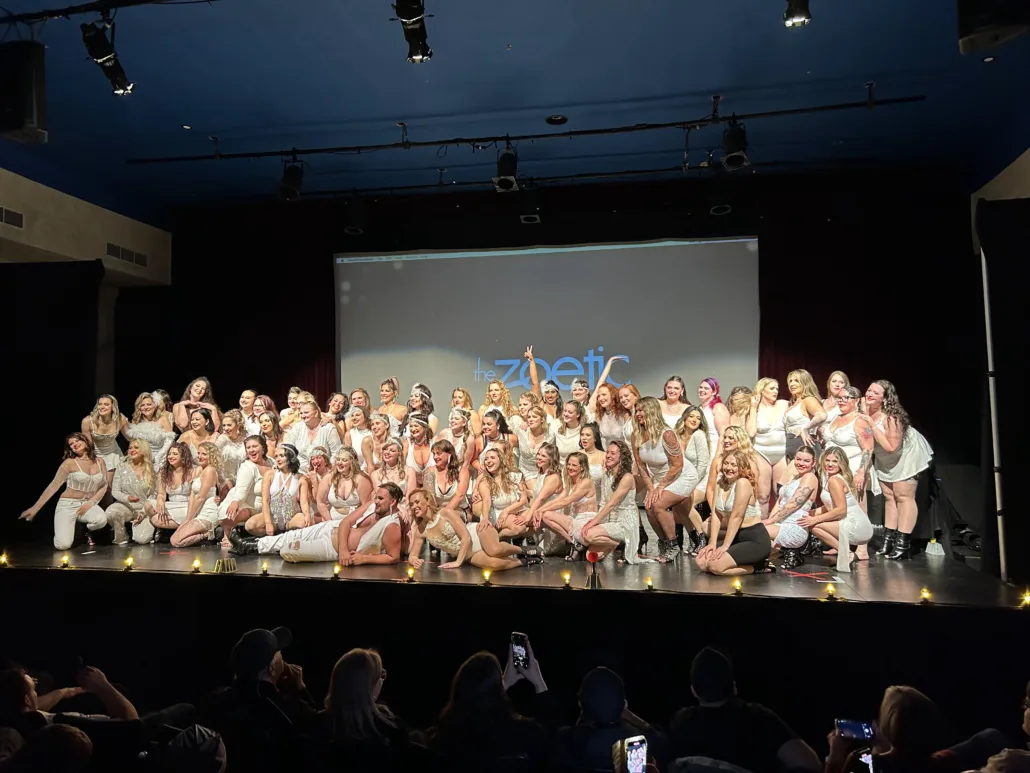 Interested in joining?
What we offer!
Performance & Training:
Adults ages 18+

Absolute Beginner to Advanced Intermediate level classes

12 week sessions

Heels are required

End of session show or movie
Fall Show will take place on December 16th 2023
Session Theme – TBD
Early Bird Registration Begins November 7th – 28th 2023
Winter Session Begins January 7th – March 28th 2024
Show will take place on April 6th, 2023
Session Theme –TBA
Spring Session Begins April 14th – July 4th, 2024
Show will take place on July 15th, 2024
First things first – if you do not already have an account with us, please create one by clicking the Sign Up button above, and select Login in the top right corner of the page. Select New Account & follow the prompts to create an account!
Click on the

Workshops

tab at the top and scroll to the Class date/time you would like to enroll

Select the

Sign Me Up

button in the middle right of the window

Sign into your account / create an account and follow the prompts

Select the

Sign Up and/or Purchase

button

Select

Purchase

in the middle right of the window

Confirm Payment

Confirm!
Cancellation / Refund Policy: Classes can be cancelled online from your account.  Please email the studio so that our administrators are able to handle your circumstances accordingly. There will be no refunds for expired passes or passes that have been used in any capacity. You cannot transfer your pass/credits/contracts etc to another person. No refunds once the session has begun.