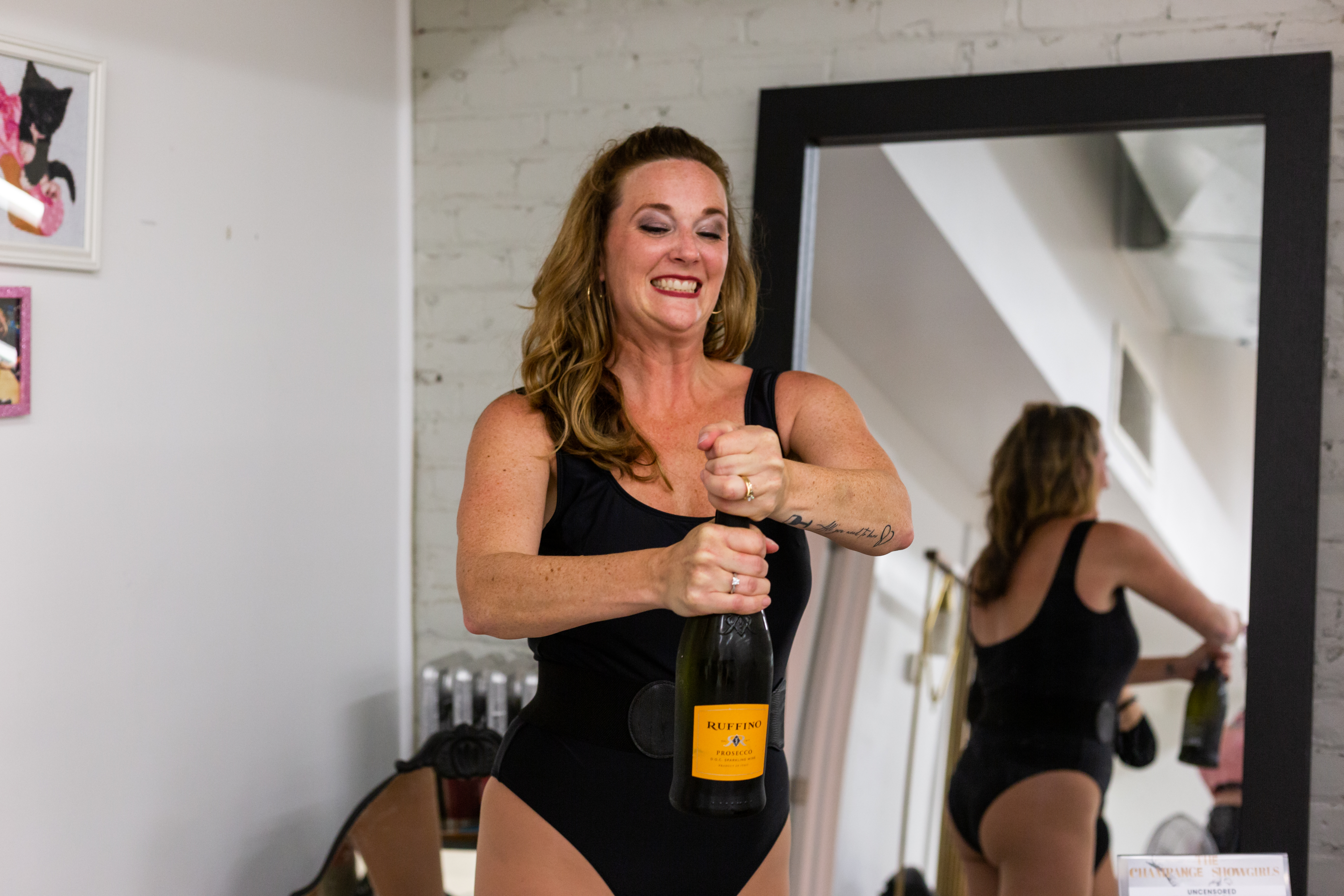 SO, WHAT ARE YOU CELEBRATING?
(Not that you need an official reason!)
Bachelorettes and Stagettes

Birthdays

Girls Night Out

Divorce Parties

"Totally over him" Night

Sassy Mama Social (yes, bring your babes!)

Staff Parties and Team Building

Bridal and Baby Showers

Couples and Co Ed Celebration

Just because  
Basic Party Package
60 minutes
$175.00
Any style (pole, chair, dance, aerial etc)
6 participants
Little bit of oomph
60 minutes
$275.00
Any style (pole, chair, dance, aerial etc)
8 people
choice between a gift for the Guest Of Honor or a charcuterie board
Whole lot of oomph!
90 minutes
$500.00
Any style (pole, chair, dance, aerial etc)
15 people
charcuterie board
filled pinata (filled by us!)
IN STUDIO MENU:
Choose a lesson format from our Menu: (one lesson format per 60 minutes)
Pole Dancing

Chairlesque

Twerk

Heels Technique and Choreography 

Aerial Fitness – Hammock Workout





We will travel offsite to homes or other venues for parties. We do not travel with poles.  Instead, we have a variety of lesson formats where everyone participates as a group and joins in on the fun.** Travel fees may apply. Just shoot us an email and we can discuss your requests!
Additional guests are $20 per person
Additional items (gift, charcuterie board, champagne bottle) are $30 per item
Additional Pinata $100
Extra time in the studio $50 per 30 minutes
Rates are subject to hst
Travel rates may apply
HOW TO BOOK
Shoot us an email at marissa@ourhavenstudios.com & Marissa will be able to help you out from there! Please have your date and time determined and an estimate of the # of partiers so we can check availability and quote accordingly.
Deposits: We book up fast! A $100 non-refundable deposit is required to hold your date and time. Deposit can be paid in person via cash or by EMT to marissa@ourhavenstudios.com
Cancellation:
Should a party have to cancel in the event of illness or other legitimate circumstances, we will allow one re-booking with the original deposit applied, provided reasonable notice is given. 
Final payment:
Due upon arrival of your group before your party starts. Your group total will be confirmed the day before your party and your balance will be calculated for you at that time. Your deposit and hst will be calculated with your balance.